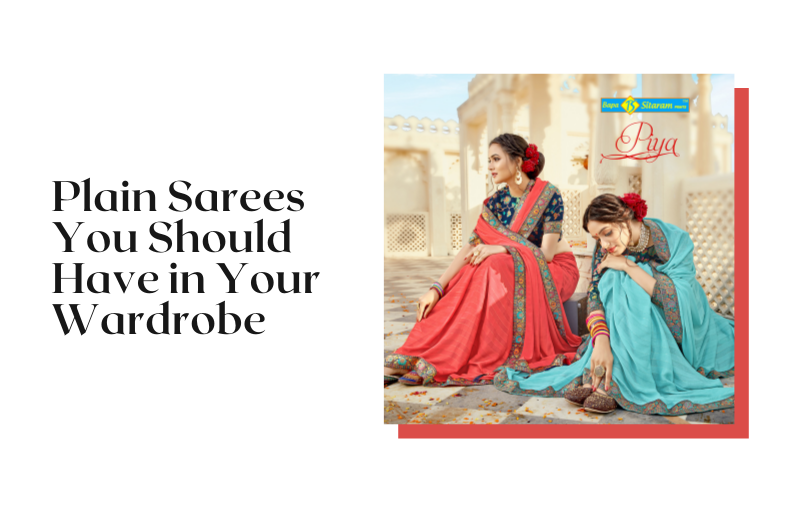 There is no denying that the saree is the all-time favorite traditional attire of every Indian woman. Whether they are young, middle-aged, or old, everyone has a special affection and there is also a unique place in the heart for this beautiful dress. Surprisingly but true that many women have their own separate wardrobe which only contains sarees and they add new modern pieces to it from time to time. Here are some different dresses of plain sarees which will definitely attract you and encourage you to add them to your wardrobe.
Velvet Sarees:
You can get velvet sarees to create a distinctive appearance for various occasions like weddings, reception, family get-together, etc. Great colors, as well as great designs saree, will give you more beauty and magnetism. You can get special options of plain saree made of velvet fabric online.
Satin Sarees:
If you are a working woman and need formal sarees to maintain your elegance at the workplace, then satin sarees can be an experiment. These sarees are bringing a great level of comfort for you so that you can focus on your work without compromising on beauty. Wearing a satin saree makes you look fashionable and beautifully traditional.
Crepe Sarees:
These sarees are usually sheer wool or synthetic fiber fabrics that are unique crisp for the winter season. You can own one of the best plain crepe sarees for an enchanting look. Many shopping websites offer great deals on these sarees, especially for women shopping.
Lycra Saree:
Lycra sarees available online will give fashion lovers a unique way to style themselves traditionally. It is a highly comfortable fabric and can make choices for a variety of purposes. If you want to steal a unique look for a unique appearance at an event, then don't miss finding Lycra Sarees online and choosing the best option for you.
Decided to own some of these sarees to update your wardrobe? Visit Bapa Sitaram Prints and see the amazing range of sarees! You will buy unmatched quality Bollywood sarees, casual sarees with terrific designs, eloquently designed bridal sarees, and more. Why should we wait? Go and shop today!
Bapa Sitaram Prints has a huge collection of Saree's. They have a variety of saree like Designer Saree, Printed Sarees & Party Wear Sarees. You can buy the latest women's saree also at a very low price.
Quality always remains to be our first preference. We are passionate about ethically sourcing the Fashionable Sarees with great care.